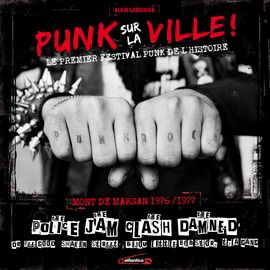 This book is actually not available
Size :
30x30 cm - 180 pages
Publication date : 2014/04/29
ISBN:
9782758804888
Punk sur la ville !
Description
As surprising as it may seem, the first punk festival/concert in the world took place in Mont-de-Marsan in 1976.
This book provides us with many anecdotes, the accounts of the concert-goers, the organisers and the performers, along with 150 photos and yet unpublished documents, thus writing the history of a fundamental episode of the punk movement and the rock culture.
Revue de Presse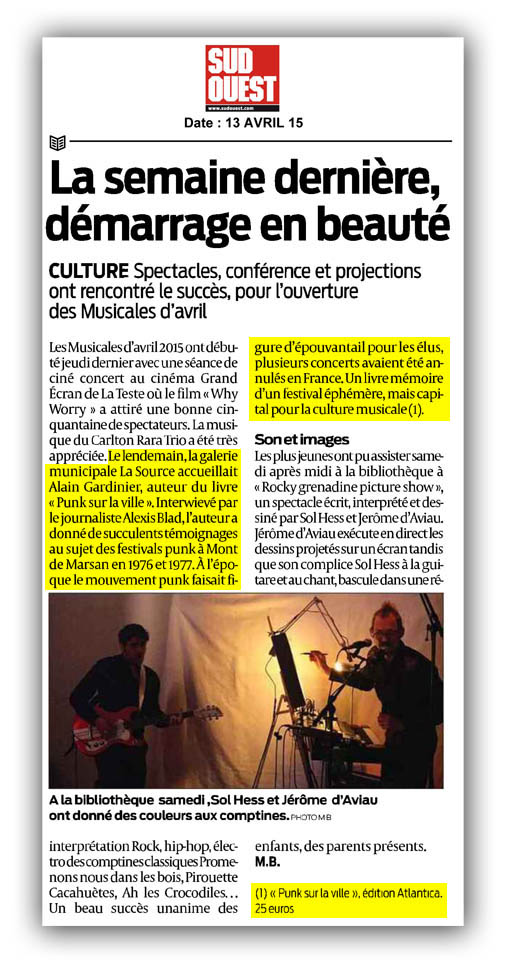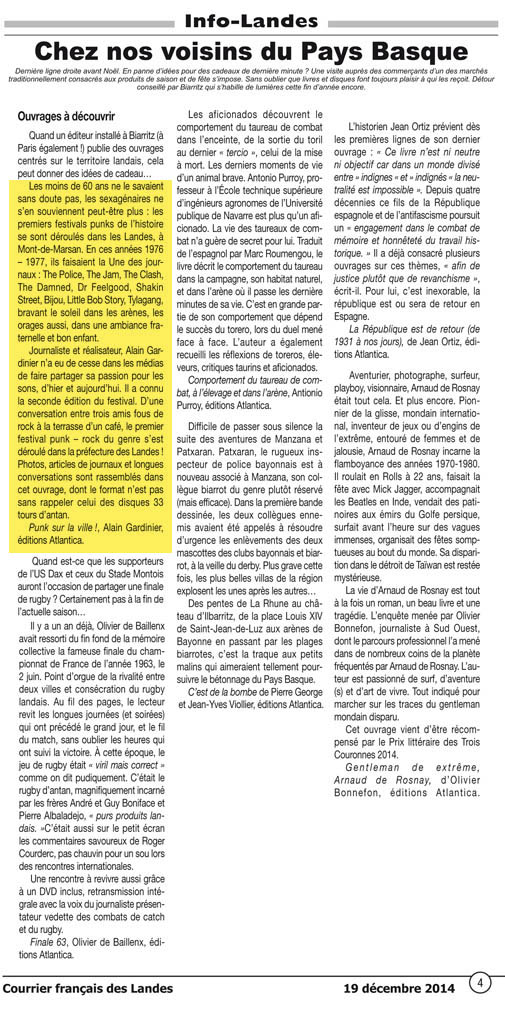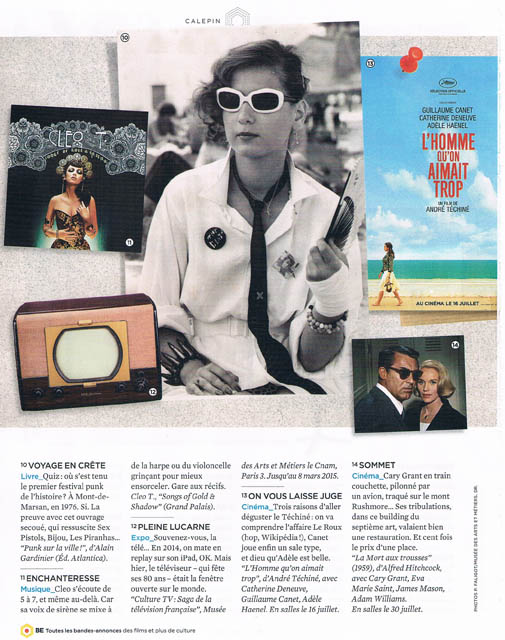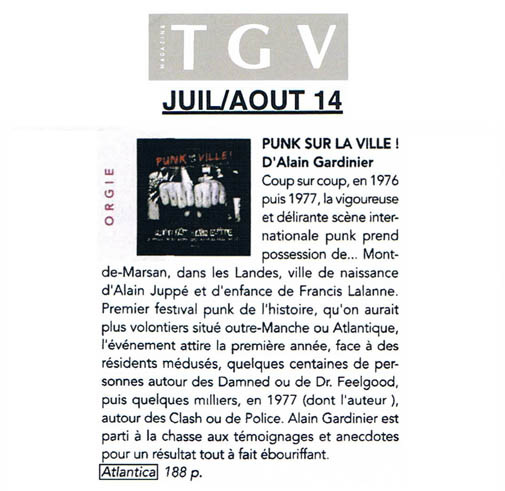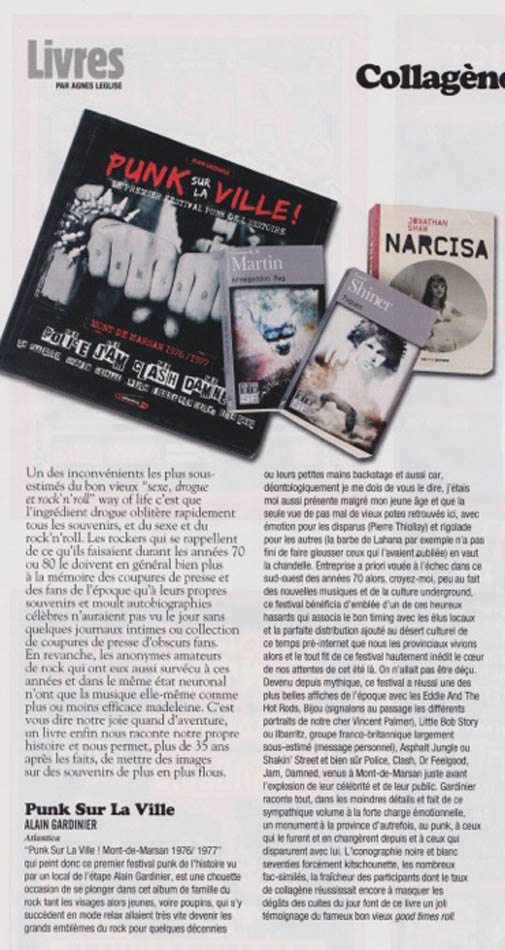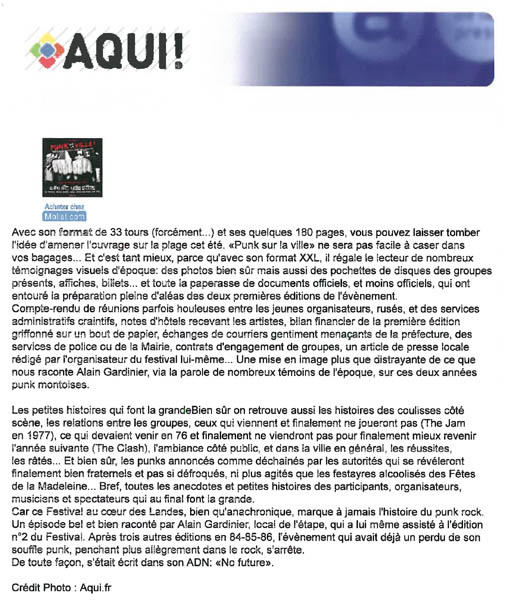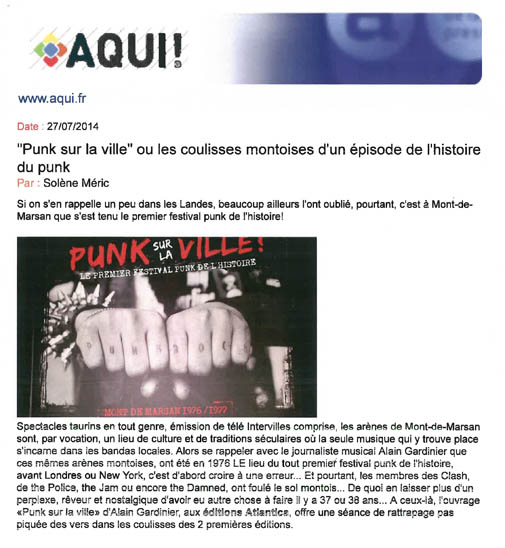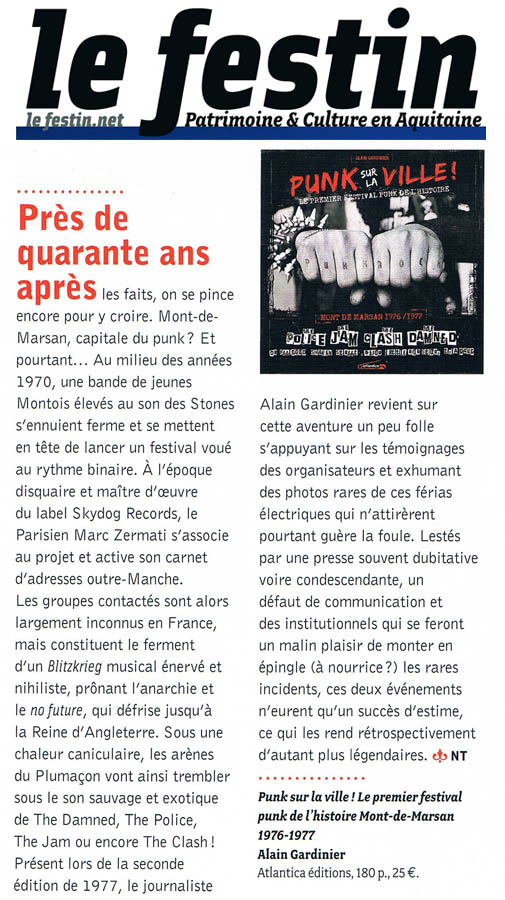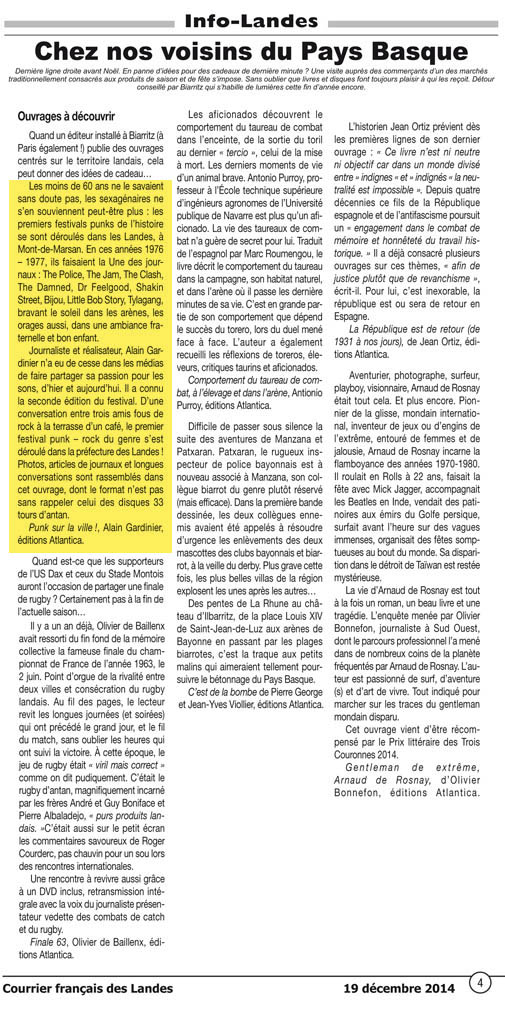 Send an information about this book to a friend :
×