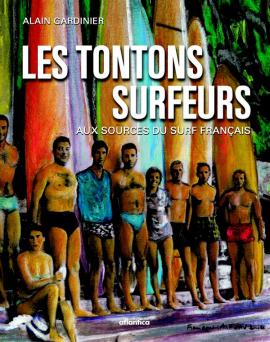 Price : 25.00 €
Size :
24x30 cm - 192 pages
Publication date : 2004/04/27
ISBN:
9782843947216
You should also like :
Les Tontons surfeurs

Aux sources du surf français
Description
A very special account of very special times.
The intense and funny 60s told by those who lived them: the surfing brothers.
The discovery of surf spots, the travels, the great moments of companionship.
A revival of the 60s thanks to numerous documents, photos, accounts, some of them yet unpublished.
Revue de Presse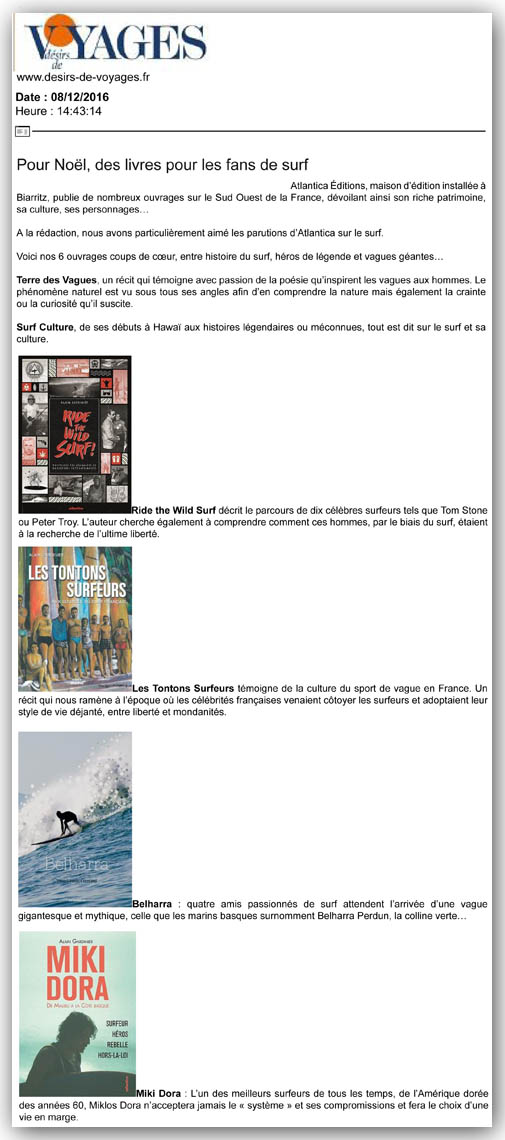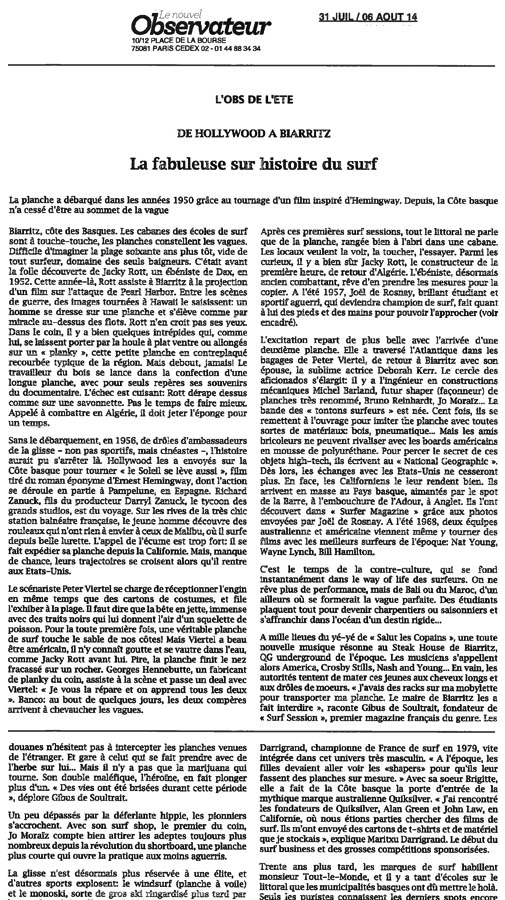 Send an information about this book to a friend :
×